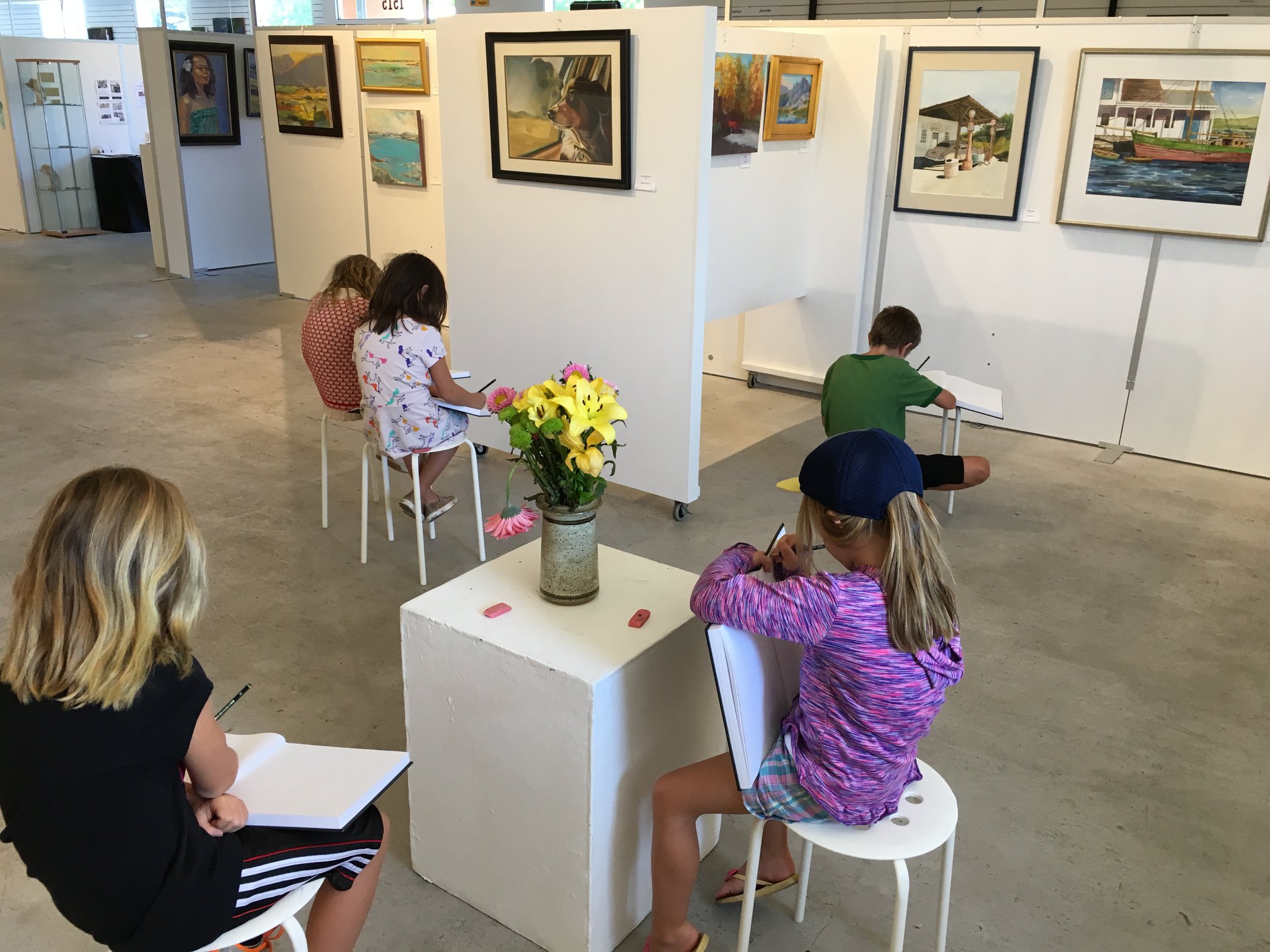 $279 Resident/ $293 Non-resident
For children ages 6 to 11
Monday through Friday, 9 am to 12 pm
Marin Society of Artists, Studio 6, 1515 3rd Street San Rafael
In this camp, students will create art in ways that can't be controlled! Using a variety of materials such as paint, ink, fabric, and more, students will be encouraged to embrace the artistic process and create without expectation! Projects will include acrylic paint pouring on canvas, experimental drawing, and more!
In this camp students will begin each day with blind contour drawing in a sketchbook, then spend time in a different part of the MSA Gallery, drawing from a painting or photo of their choice. After that students will work on different drawing projects that incorporate drawing from life, grid drawing, drawing from the imagination, and more. Plus students will learn about different shading techniques such as hatching and stippling.
Make Your Own Art Studio + Art!
In this camp students will visit a different MSA artist studio every day, then make and/or assemble + decorate components of their own unique home studio! Projects will include a tabletop easel, a clay vase for brushes, and more! Plus each day when finished with their studio project, students will use various media to create their own works of art to hang near their new home studio!