12:00pm - 3:00pm
Falkirk Cultural Center
1408 Mission Avenue, San Rafael, CA 94901
Add to calendar 2018-10-27 12:00:00 2018-10-27 15:00:00 America/Los_Angeles Pirate Halloween Party

Falkirk Cultural Center

Two seatings • 12 p.m. & 3 p.m.

$22.50 Child • $20 Adult

Thar "Fancy Scallywag!" be Pirates in th' House. Put on your best Pirate gear, br'n your crew an' come th' Falkirk. Join a pirate crew fer grog an' a feast. Set out on th' grounds fer pirate treasure. A "Curse Th' Powder Chest!" festive Hallow'n event fer children o' all ages. Eat an' be merry an' fi nd your buried treasure wi' carbunculously real pirates. Event includes a, "pirate feast" with real pirates, treasure hunt, individual treasure and Halloween tricks and treats! Yu'r crew will have the best Halloween ever!

1408 Mission Avenue, San Rafael, CA 94901
---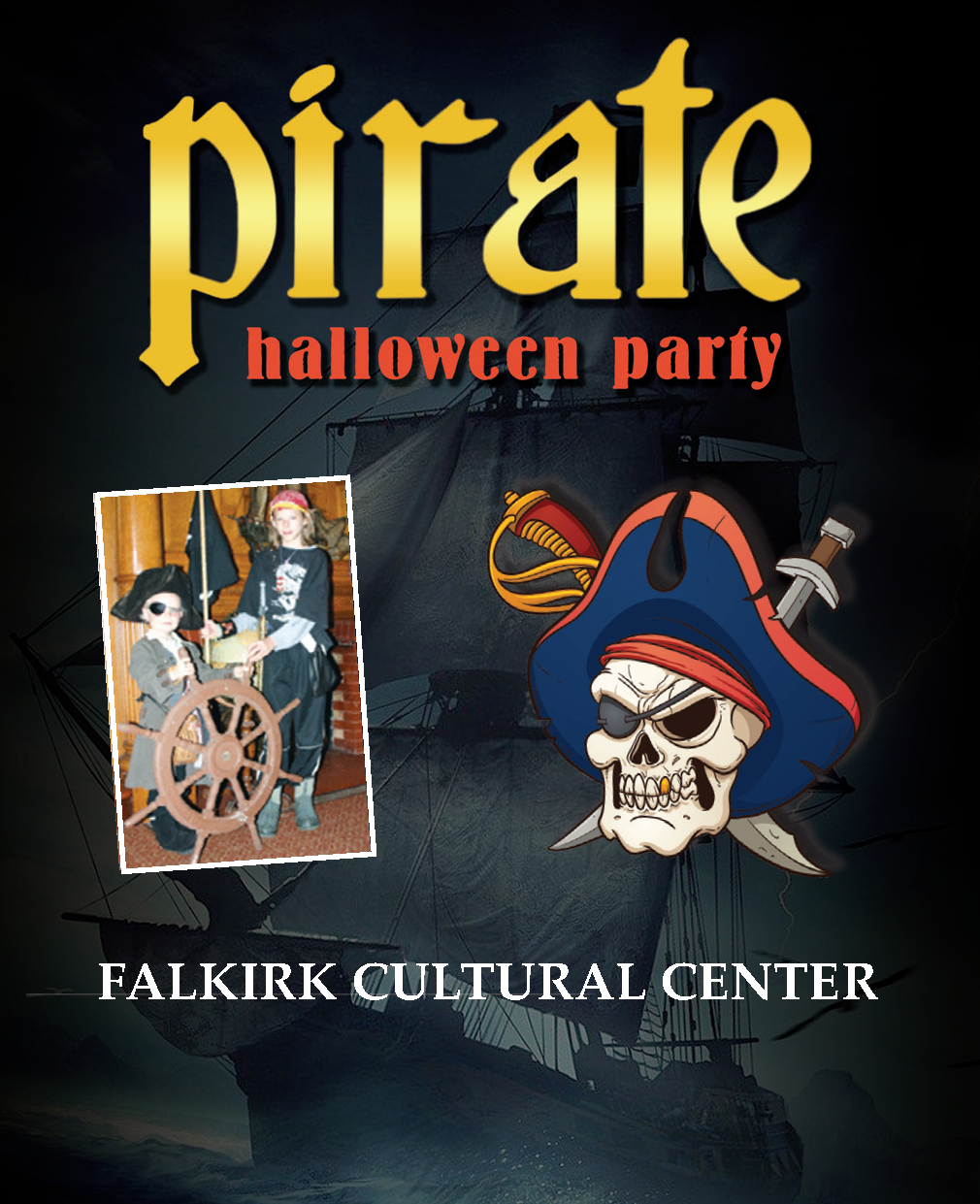 Falkirk Cultural Center
Two seatings • 12 p.m. & 3 p.m.
$22.50 Child • $20 Adult
Thar "Fancy Scallywag!" be Pirates in th' House. Put on your best Pirate gear, br'n your crew an' come th' Falkirk. Join a pirate crew fer grog an' a feast. Set out on th' grounds fer pirate treasure. A "Curse Th' Powder Chest!" festive Hallow'n event fer children o' all ages. Eat an' be merry an' fi nd your buried treasure wi' carbunculously real pirates. Event includes a, "pirate feast" with real pirates, treasure hunt, individual treasure and Halloween tricks and treats! Yu'r crew will have the best Halloween ever!