From fun family holiday events to garden workshops to cultural events in our beautiful galleries, we have something for everyone at Falkirk.
Plein Air & Awards Reception
Friday, September 13
Plein Air Competition, 2:00pm-5:00pm
Awards Reception, 5:00pm-7:00pm
Paint or admire, public is welcome. Artists will be painting on site and welcome visitors. Completed Plein Air pieces will be on display in the mansion for the evening. Guests and participants have the opportunity to vote for the People's Choice Award between 5:00-6:00pm, winners announced at 6:15pm.
Interested in participating in the competition? Everyone and all mediums are welcome.  Please let Ashley know that you plan to participate by Thursday 9/12 by emailing ashley.howe@cityofsanrafael.org. Participants should bring all supplies they need including easels (+ frames if possible) to display completed work.
Free refreshments provided by the City of San Rafael & the Falkirk Cultural Center.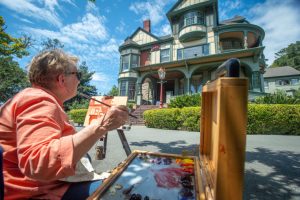 Monday Music
Monday, September 16
6:00pm-9:00pm-Hosted by Judy Hall & Falkirk Staff.
Sign up to perform & join the evening rotation. Performers should bring sheet music.  A few musicians will be available to back up vocalists.
Interested in hosting a Monday Music Night?  Contact brian.auger@cityofsanrafael.org
Downton Abbey Tea & Trivia
Thursday, September 19
3:00pm-4:30pm & 6:00pm-7:30pm
Put on your hat and gloves and join us at Falkirk Cultural Center for an afternoon trivia contest and tea party celebrating the release of the new Downton Abbey movie.
Sign up to reserve your seat (alone or with a group) at either of our settings by calling the library at (415) 485-3321.
Hosted by Library Staff. Tea and some light snacks will be provided.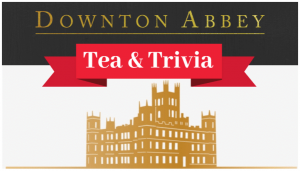 Artists of Mt. Tamalpais Reception
Friday, October 11
Awards Reception, 5:00pm-8:00pm
Don't miss the chance to experience the collective work exhibited in the Artists of Mt. Tamalpais  group show. Sponsored by the Muir Woods Park Community Association, the exhibition includes photography, paper arts, woodworking, painting, pastels, textiles, ceramics, basketry, and mixed media from twenty artists. Join us for free refreshments provided by the artists & City of San Rafael / Falkirk Cultural Center and meet the artists.
Artist information available at mounttamartists.org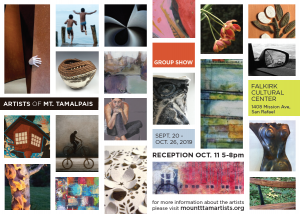 Counterpoint
Friday, November 8 & December 13
Awards Reception, 5:00pm-8:00pm
Visit during public hours or attend one of two artist receptions to experience the dynamic group show, Counterpoint. Artists, Suzy Barnard, Ruth Boerefyn, Renee Carriere, and Patricia Lyons Stroud have collaborated to create a show that provides elements that both contrast and complement one another.
Free refreshments provided by the artists  &  City of San Rafael/Falkirk Cultural Center.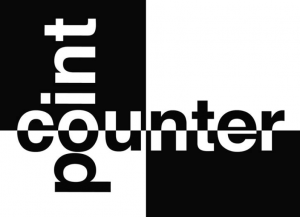 Dickens' Family Victorian Holiday
Friday, Dec.  6, 2019
6:30pm-8:30pm
Partake in a holiday treat as you go back in time to Victorian England and meet Charles Dickens. Listen to him read from his famous works and watch his characters come alive –look out for Scrooge!
Meet and greet the true Father Christmas, play Victorian parlor games, dance and sing with our Victorian family and make traditional holiday crafts. Light food and drink will be served. A true family event!
Child $  9.00 ($10.31 w/service fee)
Adult $12.00 ($13.41 w/service fee)
Link to purchase tickets will be available soon.
Sponsored & Hosted by the Cultural Arts Service League (CASL).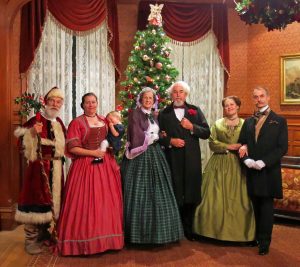 Magic Toy Box Tea
Saturday, Dec.  14 & Sunday, Dec. 15, 2019
Two seating options per day at 12:00pm & 3:00pm.
Join us for a magical holiday tour de force at our elegant Queen Anne Victorian with an old-fashioned afternoon tea for families. The event takes place in our beautiful sitting rooms with antique tea settings, live music, and fun activities, which usually include life-sized toys, a fun raffle, and opportunities for photos with your bears and friends.
We serve tea sandwiches and sweets along with hot tea, hot chocolate, and other beverages. Children are encouraged to bring their favorite teddy bear or other life-like toys, and parent or grandparent, for a holiday tea to remember.
Dress up for a wonderful child-friendly afternoon and remember your camera!
Make your reservations early as space is limited & the events SELL OUT.
Tickets: $25 children & $28 adults
Link to purchase tickets will be available soon.
Sponsored & Hosted by the Cultural Arts Service League (CASL).