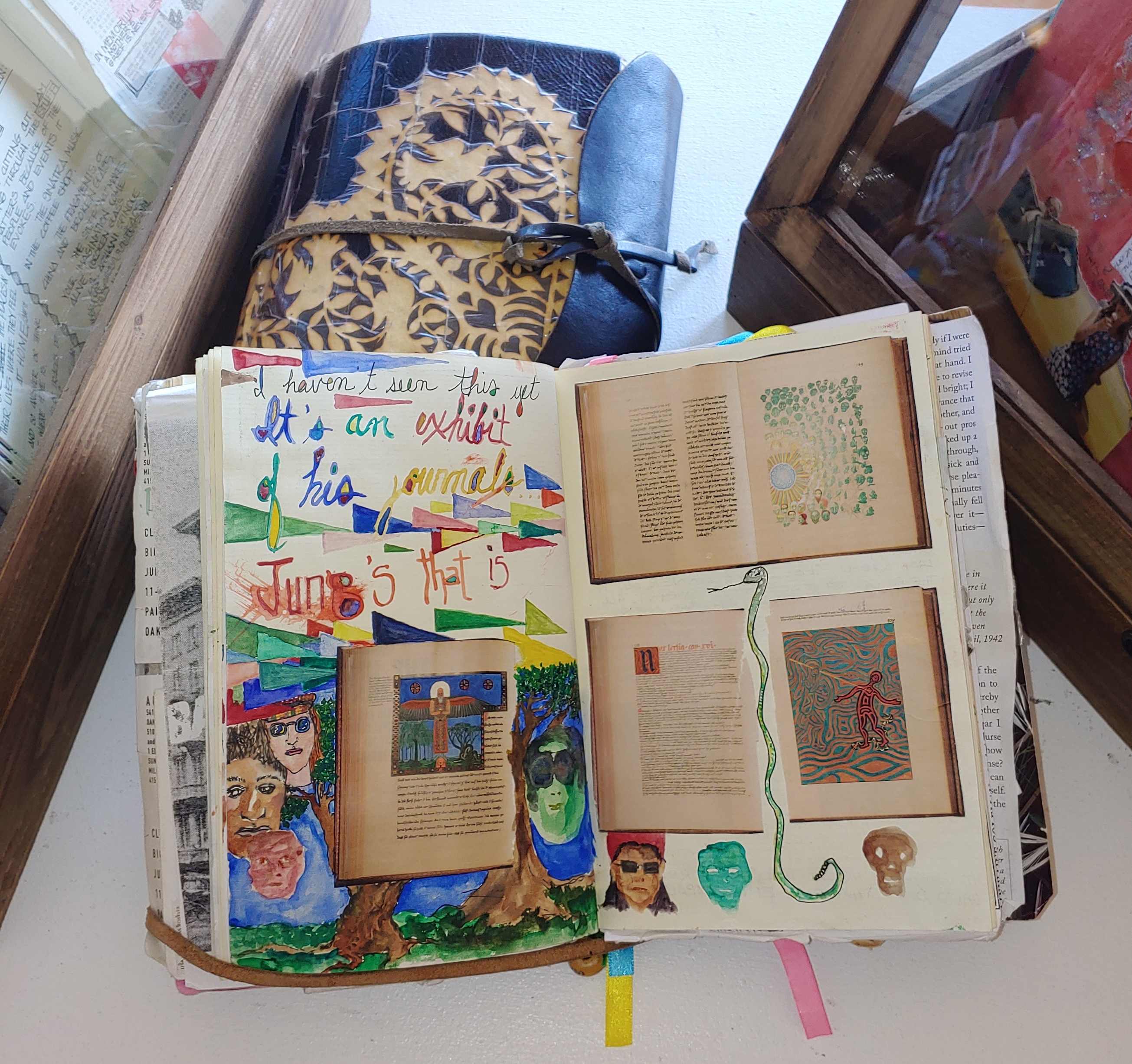 This is Not a Book
Journals by Minna Towbin Pinger
January 24 - February 16, 2019
Artist Reception - As part of the 2nd Friday Art Walk
February 8
5:00 - 8:00pm
From the artist:
We all come from somewhere. We all have family.  Journaling has helped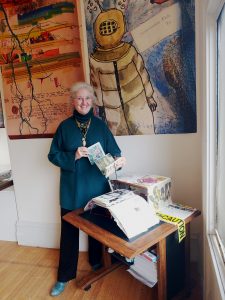 me to trace the connecting threads in our web of humanity.  When we see our connections, the spaces between us become less important and easier to breach. As Maya Angelou writes in her poem, The Human Family, "We are more alike my friends than we are unalike." 
The journals help me make sense of what I don't understand and to stay sane in the face of what I do understand but do not like. They are a coping mechanism.  A majority of what I have written over the years has revolved around home and family; mine and the families I observe around me.  My observations prompt questions like, "what do we bring forward from our childhoods and what do we leave behind" and why.  What do we mean when we say, "home"?   If you have one and you leave it, is that place still home?   It is a question that carries a lot of weight these days. 
For most of my life art, my own and other people's, has been the cornerstone of the places I call home;  it has been a refuge, a lifeboat, a ceiling and a floor.  My journals have been the way I have held on to the people I have loved, and have expressed love for people I have admired but never met.  
Please join me at Falkirk Cultural Center for some stories of home and family.   
Special Workshop - Free
I would like to work with anyone who might be interested in beginning a journal, especially children.  Workshops would run an hour and take place at Falkirk.  Materials provided. If interested, please contact me during the run of this show (until February 16) at minnapinger@me.com and (IMPORTANT) put JOURNALMAKER in the subject line. 
Artist Bio
Minna was born and raised in New York City in a family of artists.  A self-taught visual artist, she is a graduate of Dartmouth College and the overseas program of The London Academy of Music and Dramatic Arts (LAMDA).
She has worked as a journalist and has been published in The New York Times, Elle Magazine and The LA Times.  She has worked as a jewelry designer under her label, "ZooZoo's Petals".  Her collage and art installations have been shown at the former Atlantic Gallery in SoHo, New York and in the lobby of the Frank Gehry designed IAC Building on the lower West Side. She moved to San Rafael about five years ago from Manhattan and is a member of Artworks Downtown.