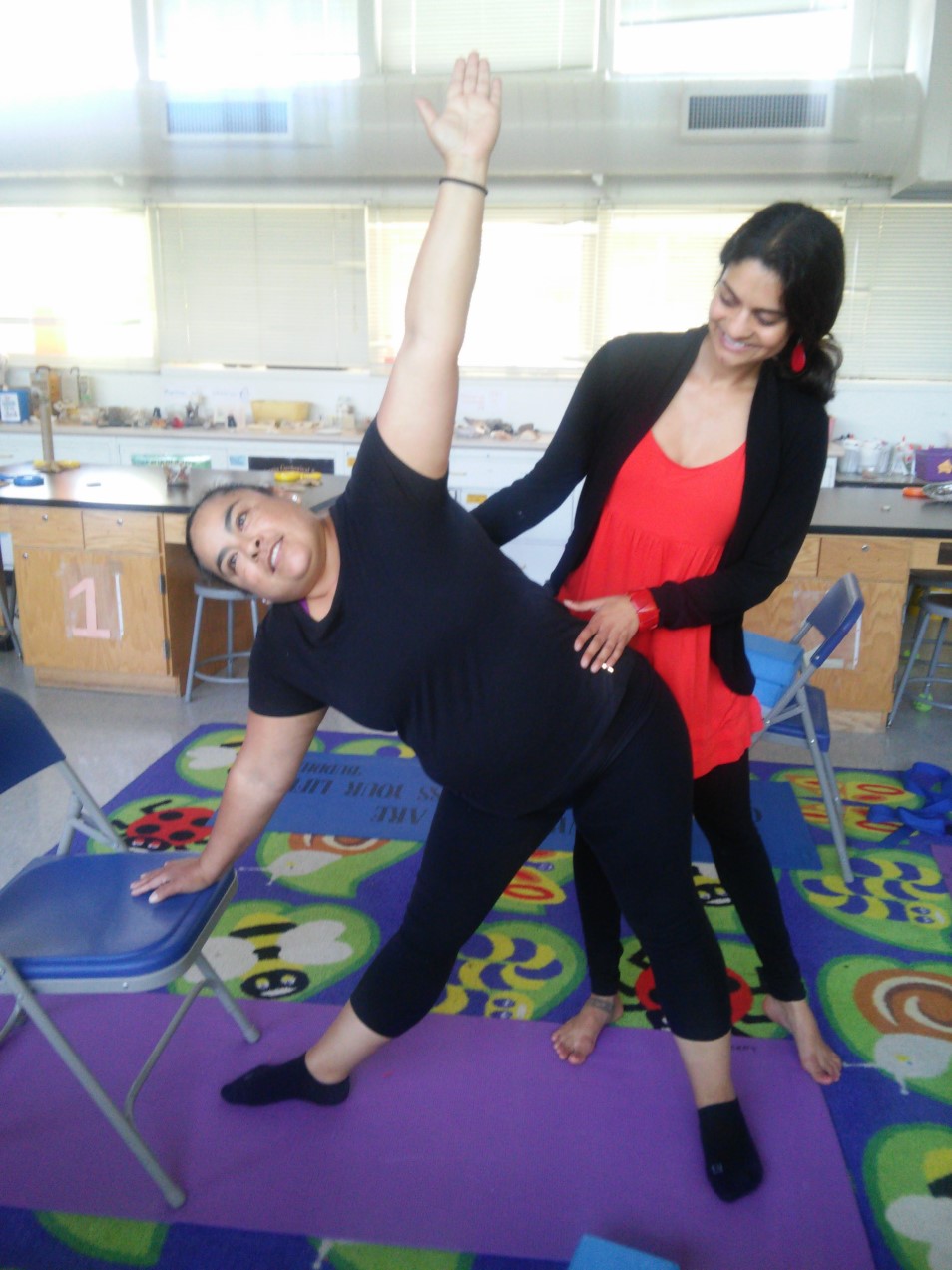 Yoga for Health/Yoga para la Salud
Taught in English & Spanish/Instruido en Ingles y Español
Yoga es una forma antigua de ejercicio que ayuda al cuerpo y a la mente a mantenerse fuertes, flexibles y equilibrados. Hay un número creciente de estudios que muestran cómo el yoga puede ayudar con los síntomas asociados con la artritis, el dolor crónico, la hipertensión, la ansiedad y la depresión. Esta clase será una introducción a algunas posturas suaves de yoga que ayudan a estirar y fortalecer el cuerpo. También se enfocará en las prácticas de respiración y meditación que ayudan a calmar y enfocar el cuerpo y la mente. Esta clase es apropiada para personas nuevas en yoga, así como para aquellas que están más avanzadas. Será instruido bilingüe, en inglés y español. Por favor traiga un tapete y una toalla, si es posible.
Cada Sábado, 9-10 AM
Septiembre 14—Noviembre 23*
*no clase el 11/02/19
En el Centro Comunitario Albert J. Boro
Código de clase: 7603
$60 — Residente de San Rafael
$66 — No-Residente
$8 — Una Vez
Albert J. Boro Community Center
50 Canal Street, San Rafael, CA, 94901
(415) 485-3077
---
Yoga for Health
Taught in English & Spanish
Yoga is an ancient form of exercise that helps the body and mind stay strong, flexible and balanced. There are a growing number of studies that show how yoga can help with symptoms associated with arthritis, chronic pain, hypertension, anxiety and depression. This class will be an introduction to some gentle yoga poses that help stretch and strengthen the body. We will focus on the body and mind. This class is appropriate for people new to yoga as well as those who are more advanced. It will be taught bilingually, in English and Spanish. Please bring a mat and a towel.
Saturdays, 9-10 AM
September 14—November 23*
*no class on 11/02/19
Albert J. Boro Community Center
Course Code: 7603
$60 — San Rafael Resident
$66 — Non-Resident
$8 — Drop In
Albert J. Boro Community Center
50 Canal Street, San Rafael, CA, 94901
(415) 485-3077